Principal
Elizabeth Harris

Beth Harris received her degree from Mt. Berry College in Rome, Georgia.  She has taught elementary, middle, and high school students throughout her 35 years in education.  Ms. Harris has served as the principal of The Basilica School since 2008. She considers it an honor to serve God in such a special mission.
Our school provides quality Catholic educational instruction from a very dedicated staff. The atmosphere of "family" is evident in the cooperation that exists among parents, students, and faculty.
Email: elizabethh376@gmail.com
Office Manager
Cindy Hoeffer

My name is Cindy Hoeffer and I am the Office Manager at The Basilica School. I am the mother of a daughter who graduated from Mary Immaculate (now The Basilica School). My husband works as an auto mechanic at his family's business.
I was born and raised in Key West and have been a part of the church since 1970. I love my job because of the wonderful surroundings. I find it to be one of the most rewarding jobs there is because of the children.
Email: cindyhoeffer@aol.com
Bookkeeper
Kelly Koenig

I was raised in Key West from the age of 2 and attended St. Mary's School and graduated from Mary Immaculate High School in 1980. I'm pleased to find myself in service to my alma mater and to St. Mary's Church where my life was formed.  The Basilica School is a wonderful place to call home.
Email: bookkeeper.kelly@gmail.com
8th Grade
Erin Luciani

 Ms. Luciani received her Bachelor of Arts from California State University and completed her teaching certificate at Chapman University.  Certified in multiple middle school subjects, Ms. Luciani has been teaching at the middle school level for eight years.
At The Basilica School Ms. Luciani teaches middle school science and math, including algebra.  She supervises the middle school gardens, and also coordinates the upper grades student council.  Under her creative direction members of the Student Council conduct weekly meetings and host middle school social events, and perform parish outreach.  These have included the annual 8th Grade Haunted House, themed middle school dances, and creating floral arrangements from the gardens for shut-in parishioners.
Email : erinluc@hotmail.com
Ms. Hemmesch received her Bachelor of Arts degree from National-Louis University.  She is the 7th Grade homeroom teacher and technology coordinator for the school.  She is certified in Elementary Education from Kindergarten through 9th grade and has endorsements in social studies, art and middle school education. Ms. Hemmesch teaches middle grades Reading and Language Arts, enlivening her classroom with all aspects of technology.
In her hometown of Chicago, Ms. Hemmesch taught 3rd grade and K – 8 Computer Lab.  She also ran a gifted science and computer program.
Email: heidihemmesch@gmail.com
6th Grade
Eileen Dolan Heitlinger

A native New Yorker and a product of parochial schools, Ms. D-H received a Bachelor of Arts degree Magna cum Laude in Music History and piano from the Crane School of Music, State University of New York College of Potsdam.  She went on to receive a Master of Library Science degree from the State University of New York College at Geneseo.  She was reference librarian for over 30 years and holds Florida teaching certificates for middle grades English, Social Science and K-12 Media Specialist.
At the Basilica School Ms. D-H is the 6th Grade homeroom teacher, teaches 6th grade language arts and middle grades social studies.  She also enjoys teaching music to several grades.
The D-H family has resided in Key West for over 20 years and raised two daughters here.  Ms. D-H is active in the parish feels blessed to be able to teach in a school like The Basilica School where parents and teachers can collaborate to meet the needs and potential of each aspiring "saint of God."
Email: ed-h@live.com
5th Grade
Gene Drum

Mr. Drum received his Bachelor of Science degree from the State University of New York College at Oswego.  He received his Masters in International Teacher Leadership from the University of Minnesota.  Mr. Drum is certified in elementary education, secondary math and language arts, and middle school intermediate math.
Mr. Drum has been married to his wife, Joan, for over forty years.  They have one daughter and are active members of the Basilica parish.
Email: drumgp@gmail.com
Mrs. Kilroe has been teaching at Mary Immaculate/The Basilica School of St. Mary Star of the Sea for 23 years.  She taught 3rd grade for six years and has 4th grade for the past seventeen years.  
Mrs. Kilroe was born in Boston, MA and lived there until she moved with her family to Maine.  She graduated from Freeport High School and then she attended the University of Maine at Orono, receiving a BA in political science/international affairs.  After years in the cool and rainy climates of New England, Ms. Kilroe moved to Key West in search of sun.
Mrs. Kilroe continued her studies at Nova University, Florida International University, Florida Keys Community College and the University of Maine on a graduate level to meet the state of Florida requirements to become a teacher.  Mrs. Kilroe is currently certified in K – 6th Grade Elementary and 6 – 12 Social Studies in the State of Florida.
Her mission for her 4th grade students is to develop and guide each student to become a successful learner and a child of faith. 
Email: bethkilroe@gmail.com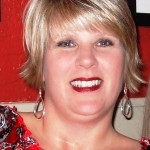 3rd Grade
Mrs. Michelle Schoensiegel  
 Ms. Schoensiegel is very excited to return to Key West and The Basilica School of St. Mary's after being stationed in Virginia Beach.  She previously taught first and second grade at Mary Immaculate.  
Ms. Schoensiegel is a graduate of the University of South Alabama and has a degree in Elementary Education.  She is looking forward to teaching third grade this year.  She is married and her husband is in the Coast Guard.  Their daughter Abby, who was born in Key West, will start kindergarten at The Basilica School this fall.
Email: msum0969@yahoo.com
 
2nd Grade 

Danielle Gould
Ms. Gould has been teaching at The Basilica School of Saint Mary Star of the Sea since 2000.  She graduated from the University of Massachusetts at Amherst with a degree in Psychology.  She has graduate level course work in education.
Ms. Gould is the advisor and founder of Green Team, the school's environmental club.  Her personal philosophy is to positively engage the children and help them develop a lifelong love for learning.
Email: daniellegould2@gmail.com
Mrs. Allen is a fifth generation native of Key West.  She is a graduate of Florida State University with a degree in Early Childhood Development and Psychology.  Mrs. Allen has since completed college course work in early education and holds a degree for ages 3 through 3rd grade.
Mrs. Allen focuses on the well-rounded fundamentals of elementary education with emphasis on reading and writing skills.  A dedicated supporter of The Basilica School, Mrs. Allen volunteers for many activities to promote student excellence and to raise funds for the school.  She is Co-Chair of the school yearbook committee, has served on the school's Board of Management, and is on the Mariners March 5K Run committee.
Mrs. Allen resides in Key West with her husband and two sons, who attend The Basilica School.  She and her family are active members of the Key West Community and parish.
Mrs. Allen embraces the teaching philosophy to instill a love of learning and reading in her students.  She strives to engage her students to maximize their educational experience while offering a classroom environment which is safe, stimulating and enjoyable.
Email: monicaallen98@gmail.com
Kindergarten
Sidney Jones
Ms. Jones received her Bachelor of Education degree from the University of North Florida.   She teaches Kindergarten and also serves as Co-Chair of the school yearbook committee.  Ms. Jones is certified in primary education and has taught Kindergarten for 25 years.  She is a member of the National Catholic Educator Association.
Ms. Jones is married to Tim Jones.  They are the proud parents of three children who all attended Mary Immaculate Star of the Sea School, Key West High School, and subsequently graduated from Florida State University.  The Joneses are active members of the parish.  Mr. Jones is a member of the Knights of Columbus and together they serve on the Hospitality Committee.
Email: scjkinder@gmail.com
Miss Paluch received her Bachelor of Science degree Summa cum Laude in elementary education from the University of Illinois.  She is endorsed to teach middle school courses and her area of concentration is Spanish.  Miss Paluch is the Pre-K 3 teacher at The Basilica School of Saint Mary Star of the Sea.  In her home town of Chicago, she taught 1st and 2nd grade.  She also worked as the lead teacher in an early childhood learning center.
Miss Ashley moved to Key West from Chicago.  She feels blessed to be a part of the parish and school of The Basilica of St. Mary Star of the Sea.

Allison Hunter was born in Orlando, Florida. She graduated from The Florida State University with a degree in Child Development and is a certified elementary teacher for grades K-6.
Mrs. Hunter taught PreK-3 at Mary Immaculate from 2008 until 2010. She then moved to Naples, Florida where she taught PreK-3 for two years at Saint Elizabeth Seton Catholic School. Fortunately for Key West and the Basilica School, in 2012 she found her way back to Key West and The Basilica School teaching PreK-4.
As a teacher Mrs. Hunter is devoted to creating a safe, positive, and stimulating environment in which students can grow both academically and spiritually.

Art
Nancy LaRe

Nancy has a degree and graduate studies in Psychology, but used every elective to pursue her love of Art. After serving an internship in a school for autistic children in New Jersey, she went on to become an Art and Activities Director for several Mental Health facilities, including ARC, Ancora Psychiatric Hospital, and area nursing homes, incorporating both her counseling and Art therapy training.
After moving to Key West, Nancy attended "Tocci School of Art", and helped found the original "Bahama School of Art". During this time, Nancy was also the Editor and Senior writer of two Art publications: "Island Images" and "The Cultural Preservation Society Souvenir Program".
She also teaches Art & Art History at the Ventnor Cultural Arts Center.  She is an active volunteer for "Keys Kids" theater group and the Key West Symphony Orchestra, and is a member of the Art and Historical Society. Nancy has been a member of the M.I.S.S. family since 1998 and has a son, Evan who graduated M.I.S.S. in 2007.
Email: NLaRe23@gmail.com
Ms. Ambrose comes from to the Basilica School from England.  She is certified in Early Education, Physical Education, Language, Literacy, and Pastoral Care & Counseling.  Ms. Ambrose has worked in the French Alps, Corsica, Greece and Turkey.  Before coming to Key West, she taught three years at Cayman Prep High School, Cayman Islands.
She has organized rugby, netball, cooking and ski clubs.  She has supervised ongoing assessment programs, identified learning needs for the gifted and talented, and worked with the National Trust and Department of Environment to enhance conservation awareness of dive environments.
Email: rachie_f@hotmail.com
Mr. Zachary Bentley II, has resided in Key West for 35 years.  He is married to Mary Cobo and the father of two sons.  He is currently volunteering as Parish Manager.  He oversees finances for the school and the church.  Before retiring he investigated Medicare and Medicaid fraud.  He is a leader in the Key West community and gives generously of his time to the mission of the parish.
Sister Mary Silvester Mushi, OSS
Sr. Mary was born in Tanzania East Africa.  She went to college in Rauya Theological Pastoral Center.  Following her education Sister taught  religion in Kenya for 4 years.  She subsequently joined the faculty of the Basilica school where she enjoys teaching the children religion.  Sister is also involved in many other parish ministries, including visiting the sick and serving the needy at the the Soup Kitchen.
Print This Page